Get your drain field replacement done by the best!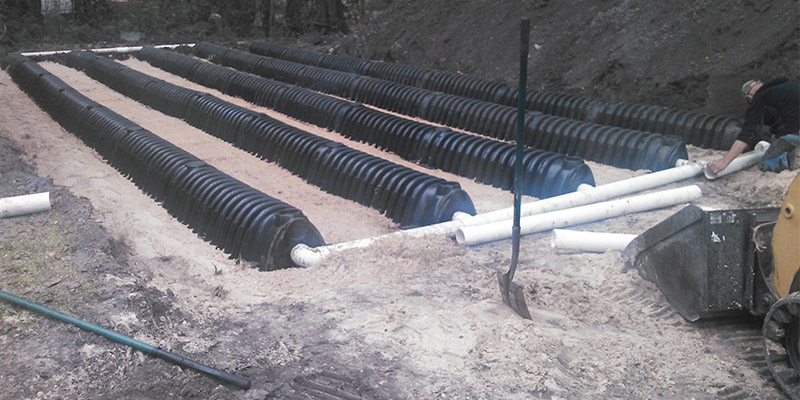 Is your drain field leaking? Do you smell unpleasant or foul odors when you go outside? Do you have concerns that part or all of your drain field was crushed due to an inconsiderate vehicle on your property? If any of these situations sound like your own, we invite you to call our team here at William Dustin Septic for information about drain field replacements today.
A drain field replacement can take place at the same time as an entire septic system replacement, but not always. Drain field replacements can be done on otherwise healthy septic systems. This is often due to the fragility of the drain field in comparison to the other parts of the system. A drain field is a series of pipes that are flexible and allow the wastewater to drain through the ground and into the groundwater. These flexible pipes are not known for their brute strength and can be broken by tree roots, cars, or other heavy objects that crush them from the top.
A drain field replacement is something that not just any contractor can do. Instead, you'll need the expertise of an experienced drain field contractor to help with your drain field replacement in Plant City, Florida. The drain field replacement needs to be handled carefully, ensuring that the location and slope are just right — otherwise you'll be fighting gravity trying to get your drain field to drain!
If you have questions about William Dustin Septic and our drain field replacement solutions, we would love to walk you through our process. Give us a call today for more information.
---
At William Dustin Septic, we offer high-quality drain field replacement services in Lakeland, Mulberry, Auburndale, Polk City, Plant City, Winter Haven, Lake Wales, Lake Alfred, Bartow, and Haines City, Florida.