At William Dustin Septic in Lakeland, FL, we want to help you have a trouble-free septic system with our septic tank cleaning services.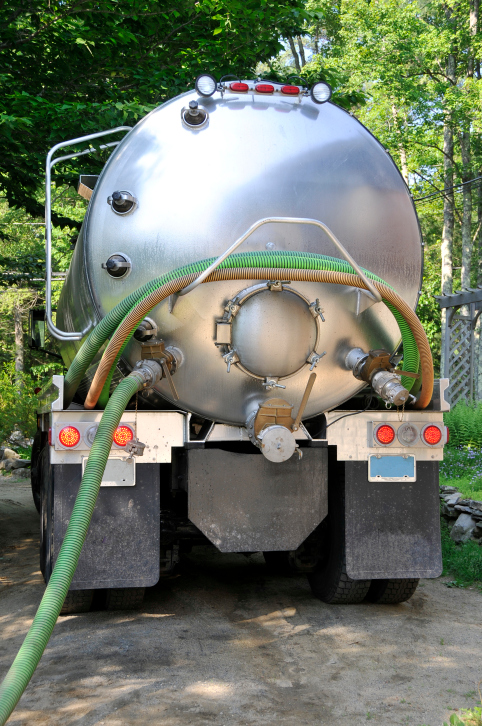 Septic Tank Cleaning in Lakeland – How much do you know about septic tank cleaning? If you are like most homeowners, you probably don't put much thought into your septic system – unless it stops working. At William Dustin Septic in Lakeland, FL, we want to help you have a trouble-free septic system. One way to accomplish this is to know more about how your system works.
We do more than just septic tank cleaning, although that is an important part of preserving your septic system. We also want to advise you on what can go down into your septic system and what should not.
Even regular septic tank cleaning cannot keep up when you flush the wrong things down the drains and toilets.
You should avoid the following:
Excess Water – Stagger your laundry & dishes, so you are not doing multiple loads in a short period of time. Staggering showers is also a good idea. Promptly take care of any leaks you have, as well.
Grease – Don't put greasy things down your garbage disposal. Discard used oil into the trash instead.
Antibacterial Products – Do not use antibacterial cleaning products or hand soaps, as these will kill the bacterial needed in your septic system.
Food – A garbage can or composter is a better place for your table scraps than your garbage disposal. It is okay to use the disposal now and then, but the less you do, the healthier your septic system will be.
Too Many People – It is okay to have a house full of guests short-term, but having more people in the house than your septic system can handle can be a real problem if they stick around too long. At the very least, be sure to schedule an extra septic tank cleaning to take care of the extra waste being produced as soon as the crowd leaves.
We can take care of your messy septic issues so you don't have to!!
Septic pumping isn't always the answer– sometimes you need to take care of other issues first.
Why is Septic Tank Cleaning So Important?
If septic tank cleaning is recommended every three to five years, why is it so important to worry about this service?
For many residential property owners, five years can seem like a long time in between a septic tank cleaning. There are some important reasons to make sure you schedule routine maintenance of your septic system in this timeframe, however.
Your system continues to age just like the rest of your property. If you've incorporated a home addition and now have more family members using the system, routine septic cleaning is a must.
Perhaps there has been construction on your property and you don't know if the septic system was affected. Scheduling a septic tank cleaning appointment can also include an inspection that will provide important information about the condition of your tank and drain field.
Are you planning to move, and you need to provide a septic system report? You'll want to ask your septic company to complete septic tank cleaning and report on the condition of your tank so that a potential buyer can bid with confidence.
As your life changes and your property matures, you should always be aware of what's going on with your septic system. Preventative maintenance with routine septic tank cleaning not only keeps your system working well, but also keeps you informed about anything that needs attention. After all, the goal is usually to prevent any sort of septic emergency, right?
If you can't remember the last time you scheduled septic tank cleaning for your home, give us a call at William Dustin Septic today.
Very pleased with the job they did.
"Everything in our house was clogged. If I ran the washer, the water ended up on the floor of the front bathroom, etc. We called a plumber first, but they couldn't help except to suggest our tank needed to be pumped out. I called William Dustin Septic and was very pleased with the job they did for us. They even dug out the main line and explained what else we should do so we wouldn't have any ongoing problems. Thank you very much for your outstanding service!"
★★★★★

D. Braden
If you have any questions about
septic tank cleaning
or would like to schedule one, give us a call. We also install new systems and make repairs.
---
We offer septic tank cleaning services throughout Central Florida, including Lakeland, Mulberry, Auburndale, Polk City, Plant City, Winter Haven, Lake Wales, Lake Alfred, Bartow, and Haines City, FL.