When you need drain field replacement services, make us your first call!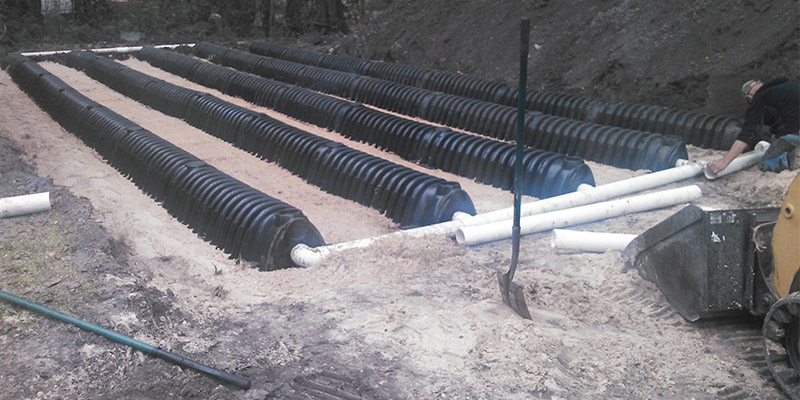 When your residential or commercial drain field is not working properly, it can put all other components of your septic system at risk. A faulty drain field can cause waste backup and other problems with your septic system, as well as create a health hazard for those on your property. If you find yourself in need of drain field replacement in Mulberry, Florida, call our experts at William Dustin Septic.
Whether there is a serious problem with your drain field or it has simply reached the end of its life, our professional team is well qualified to handle all aspects of drain field replacement. If you notice strange smells coming from your drain field or puddling water over the field when it hasn't rained recently, this may indicate the need for drain field replacement.
Our team at William Dustin Septic also knows that drain field replacement is not the most convenient process to deal with, but we are dedicated to getting the job done thoroughly and efficiently, so you can have a working septic system again as quickly as possible. Our professional team is experienced and trained in drain field replacement, so you can feel confident that the entire replacement process will be done by a qualified team.
When you need drain field replacement services in Mulberry, make William Dustin Septic your first call. We can help determine if drain field replacement is the right option for your property and take care of the entire process for you. Give us a call today for more information!
---
At William Dustin Septic, we offer high-quality drain field replacement services in Lakeland, Mulberry, Auburndale, Polk City, Plant City, Winter Haven, Lake Wales, Lake Alfred, Bartow, and Haines City, Florida.