We are a valuable resource to help you avoid premature drain field replacement, as well as take care of it should you need it.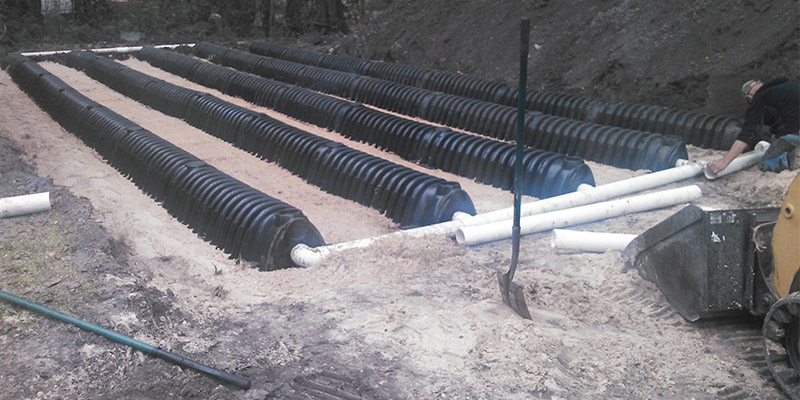 While the typical drain field should give you 10 to 20 years of performance, and perhaps even more, there are many things that can cause premature failure for drain fields that are far younger. At William Dustin Septic, we'll do everything in our power to help you avoid drain field replacement at your Lake Alfred, Florida home or business, but if despite our best efforts, it needs to be done, we are equipped to handle that project for you.
When you call on us because you suspect your drain field is not doing its job or another company has told you that drain field replacement is required and you want another opinion, we'll thoroughly inspect the entire septic system and give you an accurate diagnosis and recommendation based on our findings. It isn't always necessary to completely replace a drain field, and since we also handle drain field repair, we'll present you with an honest recommendation and all the information you need to make an informed decision.
You will also find that we are a valuable resource for better understanding the safe practices for using your septic system so that you can avoid septic tank and drain field replacement. If you've just purchased a property with a septic system and need us to bring you up to speed on its care, don't hesitate to reach out to us. We'll also go over what to watch for that are indicators that something isn't right with your septic system. Call today to learn more or to schedule service.
---
At William Dustin Septic, we offer high-quality drain field replacement services in Lakeland, Mulberry, Auburndale, Polk City, Plant City, Winter Haven, Lake Wales, Lake Alfred, Bartow, and Haines City, Florida.