Our septic tank maintenance services in Lakeland, FL will ensure that your septic tank is always in the best of working order.
Septic Tank Maintenance in Lakeland – Even if you are new to septic system ownership, you know the important role that the septic tank itself plays in the septic system. The septic tank is a holding tank for wastewater from your home. While in the septic tank, wastewater will separate, filter, and become transformed into water that can flow safely into the groundwater. Without a properly functioning and undamaged septic tank, you're vulnerable to problems with contaminated groundwater, backflows, even fines. Here at William Dustin Septic, we want to help you ensure that your septic tank is always in the best of working order, and that's why we offer septic tank maintenance options to our Lakeland, FL friends and neighbors.
We strongly recommend septic tank maintenance to all of our customers because we know it will save you money over time. We believe in routine septic tank maintenance for the same reason we feel it's a good idea to get a yearly physical– if there is a problem, you can nip it in the bud for less cost and a better outcome than if you were to wait until the problem worsens. Just like we wouldn't tell you to chance it and skip your physical because you feel fine, we don't want you to skip your septic tank maintenance and chance a bad outcome.
Honest and very helpful.
"They came exactly when they said they would be here. We are new to our home. They were honest and very helpful about educating us on our system and its current state. GREAT SERVICE!!!!! Thank you! The tech explained everything!"
★★★★★

A. Amore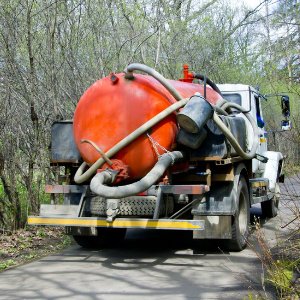 Septic Pumping
Septic tank pumping isn't the most fun job in the world, but our experts at William Dustin Septic are professional and skilled.
Drain Field Services
If you need professional drain field services, our experts offer 24-hour emergency septic service, 7 days a week.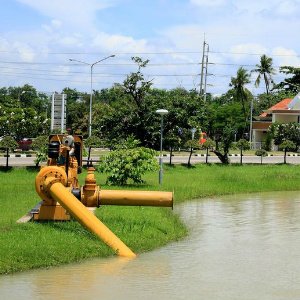 Sump Pump Services
We provide sump pump services to residential and commercial properties in the Lakeland area.
Our septic cleaning and sewer drain services are top notch.
Our septic tank maintenance programs can be set up on an as-needed basis, or we can enroll you in automatic appointments that will fit your schedule. Many of our customers enjoy not needing to remember one more thing to do every few months, while others have a complicated schedule and need to set their own appointments.
What Factors Determine Schedule for Septic Tank Maintenance
There are some things that have a reasonably consistent lifespan and are unaffected by many external factors. Unfortunately, the health of your Lakeland, Florida septic system isn't one of them. Two identical homes can be built at the same time and one will get 50 years of trouble-free septic performance and the other requires replacement after just 20 years. So, what makes up the difference? At William Dustin Septic, we believe an informed customer is our best customer, and we are happy to help you get the longest life from your septic system.
Septic tank maintenance on a regular basis is an important part of preserving your septic system. Even knowing that is only half the battle because various factors determine how often this should be done. While you can't have it done too often leading many of our customers to opt for annually, going too long between appointments could spell trouble. Here are some factors that determine the schedule for septic tank maintenance to give you an idea:
Family Size: A larger family is going to put more stress on the septic system than a smaller one, so the larger your family, the more frequent septic tank maintenance is needed.
Lifestyle: A family that spends most of its time at home will put more stress on the system than one that is rarely at home. In addition, frequent guests can also put additional stress on it.
Habits: If you follow all our advice for keeping things out of the tank that shouldn't go in there, you can go longer between septic tank maintenance visits than someone who is less careful about what they flush or put down the drain.
System Age: Everything wears out eventually and to stay on top of any problems brewing, we recommend more frequent septic tank maintenance for older systems.
If you need assistance with your septic tank maintenance, please don't hesitate to call us here at William Dustin Septic today!
---
We offer septic tank maintenance throughout Central Florida, including Lakeland, Mulberry, Auburndale, Polk City, Plant City, Winter Haven, Lake Wales, Bartow, Lake Alfred, and Haines City, FL.
Why Choose William Dustin Septic?
When you need reliable, consistent, around-the-clock support, you won't need to look any further than William Dustin Septic for your local septic system maintenance and repairs. We pride ourselves on being able to handle even the messiest of septic jobs, including septic tank repair, septic tank installation, and sump pump services.
See what some of our satisfied clients are saying about our septic services.
These guys are great, they explain things and tell you ideas how to maintain it too
John Harrison
13:11 06 May 21
I highly recommend William Dustin Septic. My wife & I in the process of purchasing a mobile home have called William Dustin Septic service to do a complete septic inspection. They had inspected the drain lines and cleaned out the tank plus the filter. They had explain to me the dos and don't with septic and how to treat it, their price was very reasonable. So if you need your tank and lines check and clean give them a call you will be very well taken care of.
Septic tank pump out and inspection performed. The gentlemen assigned arrived early, were careful not to cause damage to my property, and were courteous and efficient.
phillip jeffries
17:15 26 Mar 21
Georgia Akers
21:37 19 Mar 21
Extremely helpful even before coming out to my house. I called and said I think I need a new drain field. They explained to me how to check if a drain field was needed. When William came to my house to quote the drain field he explained every step from start to finish. Great job. I would recommend William Dustin Septic over any other company we have dealt with in the past.
Thomas Smith
00:55 18 Mar 21
Mason and David were great! Very professional and knowledgeable. They answered all my questions. Great guys! Would recommend this company to everyone.
Jeff McIntee
19:39 12 Mar 21
Had my tank pumped and inspected, very honest workers. I did a repair they recommended myself then had a riser installed later by them. Fast and efficient, also reasonably priced. Definitely will be using them again.
Brian Butcher
12:38 11 Mar 21
They pumped out our septic tank. Have used them many times. Always very professional.
Darlene Landry
16:51 23 Feb 21
Thank You so Much ❤️! In laws septic backed up and we requested service from other companies and no showed and put us in a bad spot for over two days. Called Dustin after 5 and So thankful after working all day they stopped by within 30 minutes of us calling to help ❤️ David and Mason were so nice and a huge thank you ❤️ You were so awesome and recommend you highly !!!!!
nicole beck
17:52 19 Feb 21
We called to schedule and they came out within a day to pump our septic tank. They were extremely professional, quick, knowledgeable and answered all of my questions. Highly recommend 🙂
Great customer service from the time they answer the phone to the guys arriving. They were prompt, professional and completed the drain of a sewer lift station quickly and efficiently.We will absolutely use them again and highly recommend them to our friends and customers!
Very happy with the work provided to me by William Dustin Septic! William Dustin Septic started coming out for our home septic inspection before we bought the house. They cleaned everything out and assured us our septic system was in working condition.A couple of weeks later we had a plumbing issue and the plumber said he could not fix it and it must be our septic...we obviously called out William Dustin Septic immediately and they arrived just a couple hours later to our home.They checked into our system and assured us that it was STILL in working condition and that the plumber did not do his job correctly...and not only that...they then PROCEEDED TO FIX THE CLOGGED PIPE THAT THE PLUMBER SAID WAS NOT AN ISSUE!...AND didn't charge for the plumbing issue that they were not even brought out for.I am forever grateful. At the start of the day we couldn't use our toilets or showers and we are not fully functional!!!***I will say that they were prompt and professional through every encounter as well.10/10 recommend!
Bianca Hughes
17:45 24 Nov 20
I called around 8:15 am to ask about pumping out my septic tank and they were at my house by 9:30 the same morning. There were two men with the truck, David and Mason, they were very helpful and professional, they explained what they were doing and made recommendations for me in the future to help maintain my septic system. I made arrangements for them to come to install risers for my system. I was very pleased with the price they charged and I will use them again.
Joseph Ouellette
23:25 18 Nov 20
This is one of the most professional companies I have ever dealt with. They arrived 5 minutes before the scheduled time, corrected the problem with precision and were very personable.
Abby Jacobson
21:09 23 Oct 20
I called them this morning and they were out late afternoon to fix my septic pump issue. The guys were very polite answered all my questions. I highly recommend this company.
Diane Keller
23:59 30 Sep 20
I was calling around for prices and David was very helpful as I explained I knew very little about septic's. He was kind enough to explain my options over the phone along with pricing. Great customer service!
Nicole Hoelting
13:45 25 Sep 20
Lets be honest...this is a "sh__ty" business but this company is aces. Within two hours they were there and handled it perfectly and left no trace of their being there. Highly recommend...(they were also the most economical)
Jason Hallman
18:04 28 Jul 20
They are the best all around, just call them they give prices and an appointment And they make right on time with the best quality....
Yunior Espinosa
16:55 23 Jul 20
Can't say enough about this company.First call - I talked to someone and set an appointment for the next day. No "leave a message" or unfulfilled promises of a return call.Unheard of in today's world!They called the next morning to let me know they would be here shortly, and they were!Aaron and Devin went right to work, were knowledgeable and did a great job.Here's what they didn't do:Did not try to upsell me for things I didn't need.Did not drive on the grass and leave ruts.Did not leave a mess.Did not find any reasons to charge more than the original quote.I say these things because they have all happened to me at one time or another.So to William Dustin; You are doing everything right at a time when few businesses are.
Bob Dellorto
13:02 16 Jun 20
they arrived sooner than expected! they did exactly what they said they would do which in my case was to remove all solids from the septic tank. would def use again and price was better than others ive called.
Rafa Rafita Queloque
21:03 21 Apr 20
Very nice and down to earth people.. Honest and professional people to work with. Will continue to use their company from here on out. Strongly recommend this septic company.
Jennifer Dunn
15:18 07 Apr 20
Very quick and quality work . Highly recommend. Very knowledgeable and patient with any questions I had
Great service called at 8am they were at the house pumping the septic by 830 would use again.
Stevie Pescarino
14:56 04 Feb 20
I would recommend William Destin septic any time.... I had a major backup in my house couldn't get anyone to come out they said they could be here at 2:00pm Devon an Aaron called to let me know they were on their way… they explained everything and were very polite...great company and employees and fair prices
Barbara Daugherty
19:16 28 Jan 20
Aaron and Devin were very knowledgeable about their field and answered all of my questions. The service was quick and on time, making it an easy experience. Thank you William Dustin Septic and especially Aaron and Devin.
Nancy Thompson
16:33 24 Jan 20
I would highly recommend them they were on time very friendly and did a fantastic job they were also very thorough and the price was very fair
The William Dustin septic guys just finished and I am pleased to say they were 5 star in doing the work efficiently and professionally. The waste pump had failed and Dustin gave the best estimate for the whole job and there were no surprises. I will call them again if work needed and recommend them to all for future work. They are #1 in the # 2 business and I liked seeing our flag on their truck too.
The guys were very professional and respectful. Will call them again if I have any septic problems down the road.
Devin Hall
03:52 12 Dec 19
We had a issue with our septic, gave them a call setup a appointment for it to be dealt with. They showed up early, were so polite and friendly. Got the job done quick an professionally! You guys are amazing! Ty so much.
Janean Edwards
20:39 13 Aug 19
Great experience. These gentlemen took the time to explain everything and walked me through how the system actually works. Will only use them for future needs. Highly recommended! Thank you!
David Mottern
15:09 22 Jul 19
Outstanding service. Dustin was recommended by a good friend. I blindly trusted and glad that I did! Dustin was quick to take my calls, very thorough in his explanations and his pricing beat most of the other companies out there. Dustin replaced our drainfileds and provided peace of mind at a time when I needed it most as I was in the hospital with my mom. He got the job done and even offered to drive by the hospital to collect payment which was going above and beyond. He's won a customer for life!
Iliana Ulloa
15:36 19 Jul 19
Best service around. Came on short notice and even arrived early. Best price in the area. Went above and beyond the service that I called them for. Very professional, respectful young men that care about the customer and the service they provide. Even provided a quick diagnosis without trying to push a sale. Highly recommended. Will use for all future services.
Michael Swindon
15:29 15 Jul 19
Thank you for coming out and inspecting for our home purchase on such short notice. We will be calling if we need any services here or parents.
Heather Schoonmaker
23:35 26 Jun 19
Came the next day. On time polite and did a great job. Will do business with them again
Tanja Steinbach
19:14 20 Jun 19
Bill and crew put a new drain field in for us recently (4/22/19). Let me start out by saying there's not a better company to use. The work was spot on, on time and done at a fantastic price. Many homeowners nowadays need a raised drain field, which requires installation of a pumping station. It goes without saying that the price would reflect the extra work. What I learned from this experience, is that the county TELLS the septic company what is required.......after a soil sample is performed. The decision is not up to the company. Big lesson here for me. The first company that gave a written estimate, insisted that a pumping station and raised drainfield would "absolutely" be required. Mind you no soil sample was taken and no permit pulled to make this decision. Long story short, the first estimate was in the vicinity of $5400 for 300sq ft of drainage using chambers. Bill stated without question that he could do the job for $5000 if a raised drainfield and pumping station were needed. Surprise! Bill pulled the permit, county came and took soil sample to determine the depth of the water table, and NO raised drainfield was needed!!! The new field could go back into the ground. Total price was $3400. No BS. No inflating the price. And exactly what what was promised. I stand behind William Dustin 100%. Recommend him without hesitation.
Paul Wojtylak
03:34 29 Apr 19
OUTSTANDING work 10 star service!! Quick to answer the phone, great with questions, and very fast! They really helped me out with my drain field and yard drainage issues! They weren't above and beyond! I would recommend them over anyone else any day! As a Realtor this company will be my first suggestion! Thank you so much for everything you did for me!
Brandy Thomas
21:21 13 Mar 19
William came out and did some work for us. We called him on a Monday and he made it out by Friday. He took care of all of our issues, and was in and out within two hours. He did a great job. I would definitely use him again in the future.
Rachel Brown
19:54 03 Mar 19
He was very punctual. took care of the job as stated.
Emily Cole
20:51 13 Feb 19
Great Prices with Fast and Friendly Service!
tammy jackson
17:24 08 Jan 19
Excellent services, fast and efficient. Polite and very courteous. They answered all my questions and gave me points on how to keep my lines clean. Very affordable and less than many other companies I called.
Tasca Saffold
17:39 04 Jan 19
Believe it or not, septic pumping is NOT always the answer!