Our septic tank maintenance services in Lakeland, FL will ensure that your septic tank is always in the best of working order.
Septic Tank Maintenance in Lakeland – Even if you are new to septic system ownership, you know the important role that the septic tank itself plays in the septic system. The septic tank is a holding tank for wastewater from your home. While in the septic tank, wastewater will separate, filter, and become transformed into water that can flow safely into the groundwater. Without a properly functioning and undamaged septic tank, you're vulnerable to problems with contaminated groundwater, backflows, even fines. Here at William Dustin Septic, we want to help you ensure that your septic tank is always in the best of working order, and that's why we offer septic tank maintenance options to our Lakeland, FL friends and neighbors.
We strongly recommend septic tank maintenance to all of our customers because we know it will save you money over time. We believe in routine septic tank maintenance for the same reason we feel it's a good idea to get a yearly physical– if there is a problem, you can nip it in the bud for less cost and a better outcome than if you were to wait until the problem worsens. Just like we wouldn't tell you to chance it and skip your physical because you feel fine, we don't want you to skip your septic tank maintenance and chance a bad outcome.
Honest and very helpful.
"They came exactly when they said they would be here. We are new to our home. They were honest and very helpful about educating us on our system and its current state. GREAT SERVICE!!!!! Thank you! The tech explained everything!"
★★★★★

A. Amore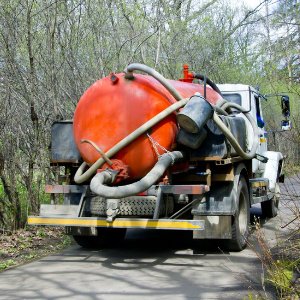 Septic Pumping
Septic tank pumping isn't the most fun job in the world, but our experts at William Dustin Septic are professional and skilled.
Drain Field Services
If you need professional drain field services, our experts offer 24-hour emergency septic service, 7 days a week.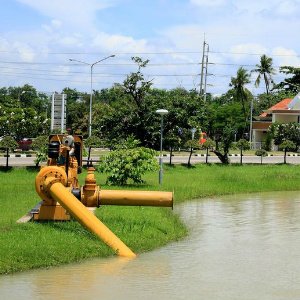 Sump Pump Services
We provide sump pump services to residential and commercial properties in the Lakeland area.
Our septic cleaning and sewer drain services are top notch.
Our septic tank maintenance programs can be set up on an as-needed basis, or we can enroll you in automatic appointments that will fit your schedule. Many of our customers enjoy not needing to remember one more thing to do every few months, while others have a complicated schedule and need to set their own appointments.
What Factors Determine Schedule for Septic Tank Maintenance
There are some things that have a reasonably consistent lifespan and are unaffected by many external factors. Unfortunately, the health of your Lakeland, Florida septic system isn't one of them. Two identical homes can be built at the same time and one will get 50 years of trouble-free septic performance and the other requires replacement after just 20 years. So, what makes up the difference? At William Dustin Septic, we believe an informed customer is our best customer, and we are happy to help you get the longest life from your septic system.
Septic tank maintenance on a regular basis is an important part of preserving your septic system. Even knowing that is only half the battle because various factors determine how often this should be done. While you can't have it done too often leading many of our customers to opt for annually, going too long between appointments could spell trouble. Here are some factors that determine the schedule for septic tank maintenance to give you an idea:
Family Size: A larger family is going to put more stress on the septic system than a smaller one, so the larger your family, the more frequent septic tank maintenance is needed.
Lifestyle: A family that spends most of its time at home will put more stress on the system than one that is rarely at home. In addition, frequent guests can also put additional stress on it.
Habits: If you follow all our advice for keeping things out of the tank that shouldn't go in there, you can go longer between septic tank maintenance visits than someone who is less careful about what they flush or put down the drain.
System Age: Everything wears out eventually and to stay on top of any problems brewing, we recommend more frequent septic tank maintenance for older systems.
If you need assistance with your septic tank maintenance, please don't hesitate to call us here at William Dustin Septic today!
---
We offer septic tank maintenance throughout Central Florida, including Lakeland, Mulberry, Auburndale, Polk City, Plant City, Winter Haven, Lake Wales, Bartow, Lake Alfred, and Haines City, FL.
Why Choose William Dustin Septic?
When you need reliable, consistent, around-the-clock support, you won't need to look any further than William Dustin Septic for your local septic system maintenance and repairs. We pride ourselves on being able to handle even the messiest of septic jobs, including septic tank repair, septic tank installation, and sump pump services.
See what some of our satisfied clients are saying about our septic services.
Believe it or not, septic pumping is NOT always the answer!