A septic expert like ours can determine if you need repairs or drain field replacement.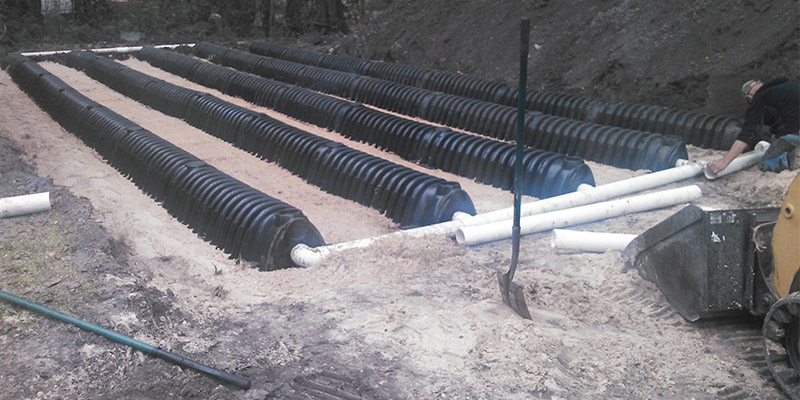 Septic systems require a little more care and attention than when you are hooked up to a city sewer. While this is the occasional inconvenience, many people enjoy their ability to live untethered to sewer systems and the efficient way that septic systems care for wastewater. Just like any part of your home, however, a septic system has different components with certain lifespans for each one. When it comes time for any part of that system to be replaced, you want the experts here at William Dustin Septic to be the ones taking care of you!
Your drain field is the last stop on your septic system and is crucial for maintaining healthy groundwater in and around your property. It is crucial that this part of your system is functioning as it should to keep your groundwater healthy and uncontaminated. If you have damage to your drain field or it has aged beyond effectiveness, a drain field replacement from William Dustin Septic is the way to go!
There are several warning signs that you have a problem with your drain field, including flooding around the area, extra green grass, gurgling drains, backflow problems, and unpleasant odors inside or outside of your home. All of these are signs that there is an issue with your drain field, and only a professional can determine if you need repairs or an entire drain field replacement.
If you suspect that you might need a drain field replacement or repair, don't wait! Give us a call here at William Dustin Septic and let us assist you with your Polk City, Florida septic needs.
---
At William Dustin Septic, we offer high-quality drain field replacement services in Lakeland, Mulberry, Auburndale, Polk City, Plant City, Winter Haven, Lake Wales, Lake Alfred, Bartow, and Haines City, Florida.