It's important to us to provide high-quality septic services and do the work right the first time in Haines City.
At William Dustin Septic, we know your septic system isn't always at the forefront of your mind. After all, as long as it is working, it should be fine, right? We think it is important to remember that, as a homeowner, your septic system serves an important function, and keeping it clean and working well is what prevents you from having future septic concerns.
Fortunately, when you work with our experienced team at William Dustin Septic, you'll find that we are equipped to provide comprehensive septic services that leave your home and your septic system in great condition. Whether it's time for routine cleaning, you suspect you need a repair or replacement part, or you need to install a new drain field, we have the skills and equipment to do the job. It's important to us to provide high-quality septic services and to do the work right the first time. That means you have a reliable team you can call on for all your septic servicing needs!
They did a great job.
"Great customer service. They came within an hour of calling and did a great job. Workers were friendly, let me know what they were doing to fix the problem, and answered questions."
★★★★★

Joann G.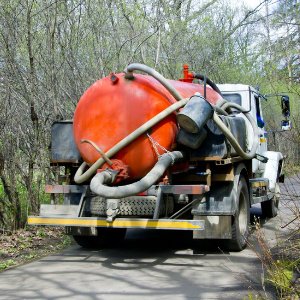 Septic Pumping
Septic tank pumping isn't the most fun job in the world, but the experts at William Dustin Septic are professional and skilled.
Drain Field Services
If you need professional drain field services, call William Dustin Septic. Our experts offer 24-hour emergency septic service, 7 days a week.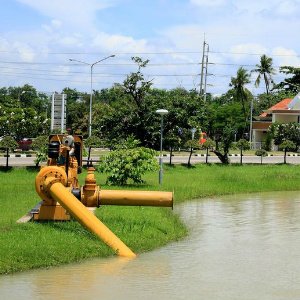 Sump Pump Services
if you live in an area that gets a lot of precipitation, a sump pump can prevent a lot of problems.
We are ready for even the toughest and dirtiest septic jobs!
3 Services You Need for Regular Septic Maintenance
When you have a septic system, taking care of it with regular maintenance is essential. Without regular maintenance, you can run into problems that aren't just inconvenient and/or expensive, but that can also be highly unpleasant, messy, and even dangerous. Here at William Dustin Septic, we want to impress upon you the necessity for certain septic services, especially those pertaining to maintenance. Some of these include:
Septic Pump Services- Having your septic tank pumped regularly is one of the best things that you can do for your system. Problems with an overly full septic tank are expensive to repair and often highly unpleasant to clean up. If you are thinking it might be time for another pumping, it is always a good idea to err on the side of caution and schedule it sooner than you might think necessary.
Septic System Cleaning- Septic systems are, obviously, going to be very dirty. The buildup of waste, grime and sludge can make examining the parts of your system difficult. With regular septic system cleaning as part of your septic services, you can ensure that there are no surprises hiding within your septic system.
Drain Field Services- The septic tank is just one part of the septic system, with the drain field being the other important factor of your system. Drain field checks, repairs and maintenance are crucial, since a damaged drain field can lead to loads of problems, including contaminating the groundwater.
If you have questions about our septic services and maintenance, we would love to talk more with you. Please contact us today to learn more.
When you call us for septic services, you will find that our extensive list includes:
Septic Tank Parts
Septic Tank Maintenance
Septic System Cleaning
Septic System Installation
Septic System Repair
Sump Pump Services
Drain Field Services
If you require septic services at your home in Haines City, Florida, please contact us at William Dustin Septic today to discuss your needs and to schedule an appointment. We also provide free estimates on our services, so you feel confident you have come to the right place.
---
We offer septic services throughout Central Florida, including Lakeland, Mulberry, Auburndale, Polk City, Plant City, Winter Haven, Lake Wales, Lake Alfred, Bartow, and Haines City, FL.
Why Choose William Dustin Septic?
Place your faith in your local septic company, William Dustin Septic, for all your new septic tank installations, septic tank maintenance, and sump pump services. We are here when you need us most because with our 24/7 service, you can rest assured that you will always have someone who is trained and prepared to assist you with septic system cleaning and emergency septic system repair.
See what some of our satisfied clients are saying about our septic services.
We offer reliable, consistent, around-the-clock septic services.
We can help you develop an adequate septic pumping schedule.
Similar Services We Offer: