Cleaning Your Lakeland, FL System through Lift Station Pumping
Lift Station Pumping in Lakeland – If your septic system doesn't flow easily, this is often due to elevation changes between the house and the septic tank. Typically, septic systems are installed in places where gravity helps to pull the waste through the system, but if the property is not already set up that way, the cost to excavate land to allow this flow process can be very expensive. Another option in this case is to install a lift station, which usually contains an electric pump that keeps things flowing.
Lift station pumping
is an important aspect of maintaining a septic system. The lift station typically has a pump, pipes, control panel with a built-in alarm, and a well with chemicals to treat the water and kill bacteria. The well should always be properly cleaned, and should never store sewage, as this can cause contamination to the other parts of the septic system. An experienced professional usually performs lift station pumping, since it can be very hazardous and dangerous.
A steel lift station will generally last for 15-20 years without any problems, and routine lift station pumping will prolong the life span. Another option is a concrete lift station, which is also very strong and sturdy. The pump in a lift station will usually have a trigger system that engages when it reaches a certain level. When the sewage reaches that point, the pump will move the waste through the pipes and away from the station. If the pump fails, it can cause a backup, which can potentially damage the environment and surrounding properties.
One of the most professional companies I have ever dealt with.
"This is one of the most professional companies I have ever dealt with. They arrived 5 minutes before the scheduled time, corrected the problem with precision and were very personable!"
★★★★★

Abby J.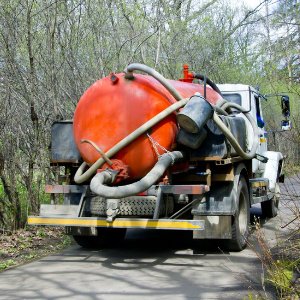 Septic Services
Whether you need a completely new system installed or an emergency repair, we have you covered morning, noon, and night.
Drain Field Services
If you need professional drain field services, our experts offer 24-hour emergency septic service, 7 days a week.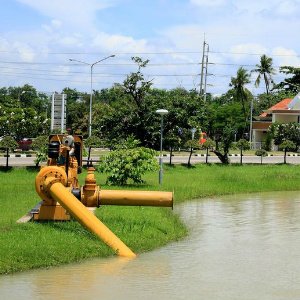 Sump Pump Services
More than 60% of homeowners in the United States will experience some kind of water problem on their property, and a sump pump is the fastest and most effective way to remove the water before it floods the house.
If you need help with lift station pumping or any other septic services in
Lakeland, Florida
,
contact us
at William Dustin Septic.
---
We offer lift station pumping throughout Central Florida, including Lakeland, Mulberry, Auburndale, Polk City, Plant City, Winter Haven, Lake Wales, Bartow, Lake Alfred, and Haines City, FL.
Why Choose William Dustin Septic?
We pride ourselves on being able to handle even the messiest of septic jobs, including septic tank repair, septic tank installation, and sump pump services. When you need reliable, consistent, around-the-clock support, you won't need to look any further than William Dustin Septic for your local septic system maintenance and repairs.
See what some of our satisfied clients are saying about our septic services.
How Lift Station Pumping Works [infographic]